ERP Software Modules Key Features List
1. Admin Setup & Authentications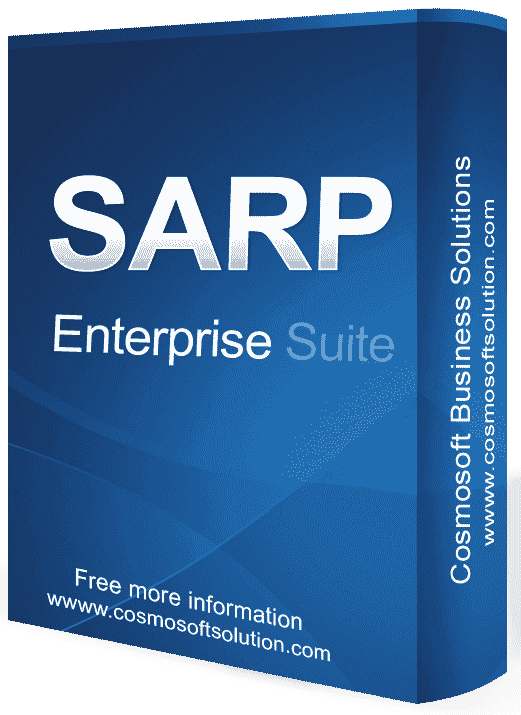 New User Registration
User change Password
User biometric based login (on-demand)
User's access rights/ Authentications
System Configuration
Company Locations setup
Store Setup (Raw material, FG Warehouse, Main store, Shops)
Financial year Setup, HR Year Setup
Database Backup (Schedule & Manual backups)
Log Reports (users add/modify) and reports print logs
Users Main Menu Shortcuts
Documents Search
Scanned Documents Attachments
2. Procurement & Payables Management
Supplier Profile (Supplier detail & Payable integration, Deal In, Sales Tax registration, Terms & Conditions)
Purchase Expenses Setup(Loading, Freight, Import charges & Taxes, Duties)
HS codes Setup
Foreign Currency Setup (for Import PO)
Transporter setup
Purchase Requisition (Demand Type: Local, Site purchase, Import Purchase), Available stock, required stock, minimum stock level.
Purchase Inquiry/RFQ (Inquiry to Item deal in Parties, Send RFQ on email, delivery date & company terms & Conditions)
Supplier Quotations & Comparative Statement
Purchase Orders (PO Types: Local, Site, Import, Purchase Order direct, through Requisition & Approved Quotations, Purchase Expenses Payable to Supplier or Third Parties, discounts, Sales Tax)
Purchase Contract (for Broker/ Commission Shop based Purchase of commodities, Commission, Purchase analysis %ge & Deduction ( Trash, moisture, sand etc.), Contract types: Weight, Bags, No. of Vehicles)
Letter of Credit (L/C) Setup
Inward Gate Pass Management (Partial Qty, Excess Qty receipts provision)
Material Inspection/QC Note & Material Rejection Management
Biometric verification based Inspection Approval.
Good Receipt Note (GRN) through Approved Inspection Note
Goods Receipt note (Direct)
Purchase Return Management
Purchase Invoicing (Local & Import Purchase Invoice, Sales Tax Input & ST WHT, Purchase Cost & Expenses/Charges Variance Management, Credit Days )
Purchase Expenses Invoicing (Third Parties invoicing- Freight, loading/Unloading parties etc.)
Service Invoices Management (including: Provisionals Sales tax on services)
Creditors Aging and payable reports
Invoice wise Payments (Advance adjustment, Partial & Full invoice settlement, Income tax withheld on Services/supplies on payment, Payment variance management)
3. Inventory Management
Chart of Items (4 Levels, stock image, Stock Re-order level, Minimum stock reserve level, barcode)
Inventory Classification (Finished Goods, Raw material, Store Consumables)
Cost Centers Setup
Stock Opening Balances Setup
Store Receiving Note (GRN through Inspection, Direct GRN, FOC Goods Receipt)
Store issue Note
Store Transfer Note
Stock Adjustment note
Store Return Note
Production Note
Consumption Expense & Monthly consumption voucher generation in GL Module.
Gate Pass Management (Inward, outward, Miscellaneous, Store to store transfer)
Inventory Reports( Stock in hand Closing, Stock Movement, Store Balance summary, Store Issue & Consumption Expense reports, Item Ledger, Item & Supplier wise receipts)
4. General Ledger, Cash & Bank, Taxation Management
Financial Year Setup
Chart of Accounts (6 levels of chart of Account including subsidiary accounts & Control accounts)
Tax Setup
Accounts opening balances setup
Financial Reports Notes & Grouping
Vouchers Management

Journal Voucher
Purchase Voucher
Sales Voucher
Adjustment Voucher
Cash Payment Voucher
Cash receipt voucher
Bank Payment Voucher
Bank Payment vouchers
Advance payments voucher
Reversal Voucher
Voucher Copy/clone
Voucher Approval & Posting
Scanned Documents attachment (on voucher Entry)
Vouchers Accounts Transfer Process
Voucher Audit list
WHT Tax Payment Voucher
Cross Company voucher

Banks Reconciliation & Bank/Cash Position reports (Uncredited/unpresented cheques detail, Bank Position Summary/detail, Day Cash book, Bank reconciliation statement, Day Collection )
Bank Cheques Printing
Ledger Reports (Ledger detail, ledger summary, monthly ledger summary, subsidiary accounts ledgers,
Trial Balance (Closing, Movement, Net, Income/Expense accounts, COA levels based Trial, show/hide zero balances accounts)
Departments expense reports
Financial Statements (Balance Sheet, Income Statement, Monthly Comparative Income Statement
Tax Reports ( Paid & Unpaid Tax detail, Income tax detail, income tax summary report, Party wise tax detail & summary, Sales Tax Input detail & Summary, Sales tax withholding report, Purchase Register )
5. Project Income/Expense Accounting & Reports
Project Definition
Project based Procurement management
Project stores setup & Project stores position
Project material Consumption Expense & Consumption voucher
Project Expenses Recording and Expense ledgers
Projects Cash/Bank Receipts management
Projects Income Statement
Project Income & Expenses detail
Invoice matching, invoice wise payments management.
6. Sales & Receivables Management
Finished Goods Chart of item
FG warehouse/Store Setup
Rate List Setup & Activation, Party wise rate list
Sales Discounts (Party based, Area based, Product and Invoice based)
Area Setup ( Zone, Region & Area Profile and Party-Area integration)
Customer Profile
Broker Profile
Salesman profile, Salesman Targets(Value & Qty based)
Sales Orders Management
Delivery Order Note
Dispatch Order
Outward Gate Pass Management
Sales Invoice( through dispatch )
Sales Invoice (direct)
Services invoicing
Sales Tax output, Sales Tax on Services management
Sales Return Note
Invoice Adjustment (Debit/ Credit Note)
Invoice Credit Days
Sales Reports ( Sales Order Reporting, Dispatch Reports, Sales Invoicing and Return reports, Monthly sales, Party sales & Receivables reports, Product wise sales detail & Summary, pending Orders/Dispatch and Invoice reports)
Aging Reports ( party wise, invoice wise, overdue and under due/projected receivables week & Month wise)
Customer Receipts (Cash & Bank receipts, Invoice wise receipts & Invoice settlement, FIFO based invoice settlement, Advance adjustment, Income Tax on Supplies/Services WHT on Invoice receipts, Partial receipts management, Charges/ Expenses deduction on invoice receipts
7. Employee Biometric Attendance & Payroll Management
Setups & Policies configuration
Departments & Sub-departments/ Sections setup
Designations setup
Banks & Banks Branches Setup
Districts & Cities setup
Shifts Definition (Shifts Time In and Time out, Time in and Time Out relaxation)
Leave Types definition (Policy based, Special leave, leave sandwich policy, Leave from Date of joining, after probation period or user custom defined time)
Leave policy setup & Approval
Pro Rata based leave balances generation
Over Time Policy (Minimum time, maximum time, Calculation based on Basic pay/Gross pay, Shift hours or custom hours)
Compensatory leave (CPL) Policy
Shift Rotation Policy
Late comers & early Out Penalty Policy
Public Holidays Schedule
EOBI Policy
Gratuity Setup
Attendance & leave Management
Leave Application Form and Approval
Advance leave management
Biometric Attendance Machine Integration (ZKTeco Thumb & Face Recognition Devices only)
Daily Attendance Register (Manual Attendance)
Overtime Calculation and Approval, Overtime calculation add to CPL
Late Comers/ Early out penalty generation and approval
Change Shift Employees Approval & Attendance generation
Leave Opening balance update
Attendance Reports( Daily/Monthly attendance reports, Leave Ledgers, Absent, late comers)
Payroll Management
Monthly Fix & Variable Allowances & Deductions Setup
Tax Slab, Income Tax sheet
Monthly Salary Setup (For monthly manual allowances)
Overtime Calculation, add to CPL and Payment sheet
Late comers penalty approval & Deduction
Salary Generation (For all staff or Type based (Employee, staff, department, Section based)
Salary Month duration change (end of the month or different duration( 25th day of the previous to 25th of the current month)
Daily Wages Salary Management
Employee Resign/ Termination and Final Settlement
Salary Voucher generation in GL Module on Attendance Posting
8. Manufacturing Process Management
Manufacturing Process Management is implemented after a complete analysis of Company's production process (Product Nature & Type, Job Processes, Machines nature & Process, gap analysis, Reporting views & Templates, HR resources at Job Data entry). The Key features and software workflow of Manufacturing Process Management includes,
Production Setup & Configuration
Production operations
Machines Setup
Machines Parameters(setup time, run time, capacity)
Production Barriers (material shortage, labor shortage, machine malfunction,
Products specifications
Bill of Material (BOM) / Recipes Management for discrete & Process production jobs
Product Specification Sheet (PSS) for process production/manufacturing industries
Product Specification Sheet(PSS) revisions
Routes Configuration
Job Card
Job Card management for discrete and process based industries
Define and manage Job wise routes, operations, machines, Product Specification Sheet & BOM for discrete manufacturing or fixed production route for process manufacturing.
Configure Process wise inspection mandatory or optional
Job Execution
Operations execution
Man Hours, Machine hours, Job Barriers and Operation wise material issuance management
Operation wise scrap management
Operation completion and inspection
Final Job Inspection & Packing
Lot Tracking
Machines stoppages
Reports( Production Order, Ready to Pick Jobs, Job Section/ process based reports, Pending Jobs, Job Stoppages reports, Inspection and Delivered to warehouse Jobs reports
9. POINT OF SALES MANAGEMENT (POS)
Shop Setup
Warehouse setup
Counter Setup (MAC Address based)
Rate List
Discounts Management
Promotions Management
Deals Management
Shop Expenses Management
Chart of Items
Sales Configuration (item based Tax Schedule)
Stock Integration Setup with General Ledger Accounts Module
Stock Barcodes Setup & Printing
Items Rate Check Form for Customers
Shop Sales Invoicing
Cash & Credit Card Sales Management
Customer Type based sales (Walking, Online, Social Media Orders etc.) Invoice On hold
Loyalty Points Redemption on Invoice
Sales Return (Item based & Invoice No. based)
Sales Invoice Print
Sales Tax Management
Shop Expenses:
Shop Expenses payment (Counter based) & Daily expenses Sheet
Shop Closing
Shift Closing
Day Closing (Manual & Auto Day Closing)
Cash Closing, Cash Difference adjustment
Sales voucher Auto-Generation
Loyalty & Rewards Management
Membership Registration Form
Membership Types & Status (Permanent, Temporary, Idle)
Redemption Points Allocation on Products
Members Point Summary Report
Online Orders & Delivery Management
Online Order Booking and allocation to close Shops
Delivery Orders Status (Booked, Processed, Dispatched, Delivered, Cancelled)
Rider Registration and Orders Allocation
Delivery Order Report
Shop Based Production
Raw Material, Finished Goods Stores Setup
Bill of Material & BOM Revisions
BOM based Auto Production Entry
Auto Production with Sales Invoicing (Real-time items)
Stock Issuance and Consumption Expense report
Shops Production reports
Sales Reports (Shop & Shift/user wise)
10. Fixed Assets Register (FAR) & Assets Preventive Maintenance (PM) Management
Fixed Assets Purchase & Booking in FA Store
Fixed Assets Locations and Sub Locations
Fixed Assets Procurement and booking in Fixed assets store
Asset useful life
Fixed assets opening record
Fixed Assets Transfer (To Locations & Employees)
Fixed Assets transfer to locations and assignment to the employees.
Fixed Assets value Addition/Upgrade
Fixed assets' category and batch wise addition & Upgrade
Addition/upgrade transaction posting and integration with accounts
Depreciation Process & Posting
Fixed assets depreciation processes (written down value, straight line depreciation, double declining)
Depreciation expense & Accu. Depreciation voucher auto generation and integration with accounts module
Fixed Assets Sales/ Disposal/ Write off
Fixed assets sales, write off
Gain/ Loss on Fixed Assets Sales & voucher integration General Ledger Financial Module.
Fixed Assets Tracking
Fixed assets tracking detail including current location, store, assigned previous & new employee, fixed assets Market value, Cost, addition & Disposal detail.
ASSETS PREVENTIVE MAINTENANCE
Failure Codes
Maintenance Tasks & Tasks modes (reading, Date, Date & reading)
Preventive Maintenance (PM) Schedule
Task detail (engine oil level, adjustment, mechanical fitting etc., )
Preventive Maintenance frequency (days, weeks, months, years)
Description, instructions and safety notes for maintenance schedule.
Assets reading
Assets reading and accumulated reading till date in frequency unit (Kilometer, hours, months etc.)
Monthly posting
Work Order
Problem description
Requester's detail
Project allocation
Internal & external work order modes
Work type (preventive, corrective, inspection, breakdown, accidental, damage)
Work order from defined schedule
Maintenance history
Parts issuance & labor charges calculation
Labor work hours
Actual Maintenance and work order closing
Preventions and actions taken
Daily, Weekly, monthly work orders processing and posting
Fixed Assets Information Sheet/ detailed profile
11. MANAGEMENT INFORMATION SYSTEM (MIS) DASHBOARDS & Web reports
Designed for Top Management, MIS Dashboards are accessible through smartphones, tablets and laptops to get Key Business performance indicators like;
Bank balances
Receivable & payables Aging graphs
Profit and Loss statement
Expenses detail
Stock detail
Sales Performance
Stock detail
Accessibility on multiple platforms, e.g. smart phones, tablets and MAC.
Online reports including Major Purchase, Sales, Receivable, Accounts Payable and General Ledger, Payroll module Reports
12. WORKFLOW Management (Online Approvals)
Online approvals dashboards
Define multiple authorities for purchase, payments, delivery/dispatch orders approvals
Document auto-posting in the system after multi-authorities approval.
Document approval, rejection, remarks detailed history.